Andrea Schulnig bei GLP
06.07.2016
Andrea Schulnig ist der neue Head of Marketing bei GLP.

Seit wenigen Wochen hat die Marketingabteilung von GLP ein neues Gesicht. Andrea Schulnig ist der neue Head of Marketing. Die Kauffrau, die eine jahrelange Erfahrung im Marketing- und Eventbereich aufzuweisen hat und zuletzt in der IT-Branche tätig war, wird als Branchenneuling neue Sichtweisen und neue Impulse mitbringen. Dabei wird Andrea von Uli Steinle unterstützt, der dem Karlsbader Unternehmen weiterhin erhalten bleibt.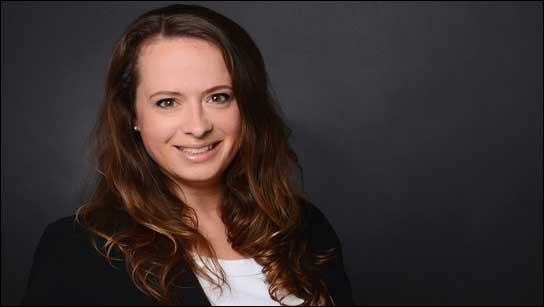 Neu bei GLP in Karlsbad: Andrea Schulnig
"Ich freue mich sehr auf die Projekte und Herausforderungen die bei GLP auf mich warten", so Andrea Schulnig.

"Bereits bei der Prolight + Sound im April konnte ich mir ein Bild von der Branche machen und war begeistert von den Effekten, Emotionen und den daraus entstehenden Möglichkeiten, die sich in diesem Bereich bieten."
Auch Geschäftsführer Udo Künzler freut sich über den Neuzugang.

"Wir freuen uns sehr, dass Andrea unser Team in Karlsbad tatkräftig unterstützt. Wir werden gemeinsam viele Projekte umsetzen, um GLP weiterhin erfolgreich im Markt zu platzieren."