Rund 250 ETC-Anwender aus der ganzen Welt trafen sich zur vierten Create Unterstand Experience in Madison, Wisconsin.
Bei dem im Zwei-Jahres-Turnus ausgerichteten ETC-Event haben Endnutzer aller Kompetenz-Levels die Gelegenheit, sich beruflich weiterzubilden.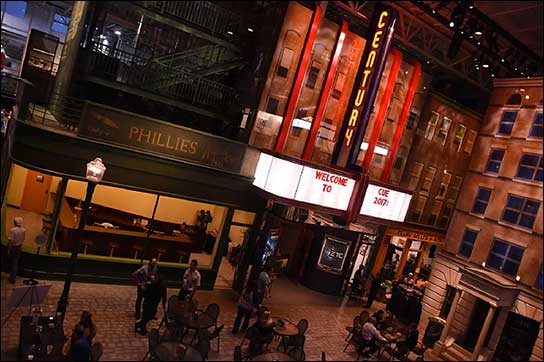 Rund 250 Teilnehmer kamen zum ETC-Event "Create Unterstand Experience" nach Madison, Wisconsin




Um den Teilnehmern eine noch umfassendere Weiterbildung zu ermöglichen, wurden die Kurse in diesem Jahr in ein- und zweitägige Seminare unterteilt. Im Mittelpunkt der Workshops standen Techniker und Pädagogen als Anwender sowie Themen wie allgemeines Systemnetworking, Design für Theater und Programmierung einer Eos-Konsole.

Das Programm wurde in diesem Sommer um optionale Abendkurse erweitert. Dazu bot die CUE-Konferenz in diesem Jahr noch mehr Angebote zur Weiterbildung für fortgeschrittene Nutzer, bei denen teilweise ein absolviertes Konsolentraining vorausgesetzt wurde.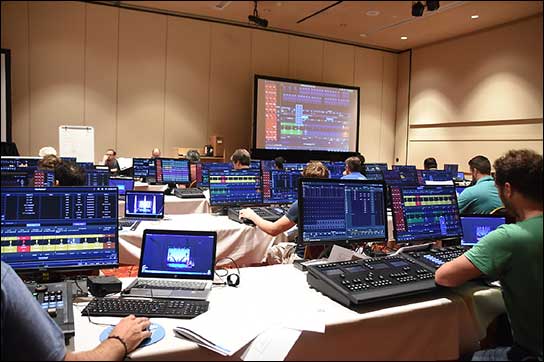 Ein- und zweitägige Seminare und optionale Abendkurse: enorme Lerneffekte bei der CUE-Konferenz



Alle Teilnehmer konnten während der Konferenz eine Vielzahl von unterschiedlichen praktischen Erfahrungen sammeln – was bei den Besuchern besonders gut ankam: "Diese Konferenz sollte für alle Techniker verpflichtend sein, der Lerneffekt an diesen zwei Tagen ist unglaublich", sagte ein Teilnehmer nach Abschluss des dreitägigen Seminars.

Für alle, die an der Konferenz nicht teilnehmen konnten, hält ETC auf der CUE-Website die Highlights des diesjährigen Meetings parat. Darunter: die Kurse von Freitag und Samstag und die Eröffnungsrede von David Lincecum, Vice President of Marketing.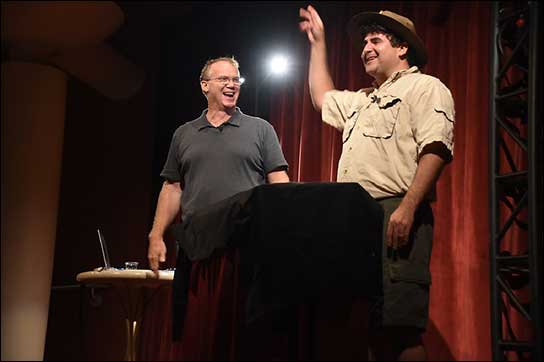 David Lincecum, Vice President of Marketing und "trusted" Camp Counselor David Hilton

Auch der Spaß kam nicht zu kurz: Angelehnt an die amerikanische Tradition der "Summer Camps" konnten sich die internationalen Teilnehmer in sportlichen und musikalischen Wettstreiten erproben; urige Camp-Atmosphäre kam natürlich vor allem beim gemeinsamen Barbecue und den abendlichen Lagerfeuergesprächen auf.

Informationen zu künftigen ETC-Trainings im "Calender of Events"