Mit DL16S und DL32S bringt Mackie zwei neue Livesound-Mixer mit neuem Stagebox-Design und eingebautem Wi-Fi.
Die neuen DL-Mixer sind ebenso robust wie kompakt, so Mackie. Sie lassen sich problemlos auf der Bühne platzieren oder im Rack installieren und sind obendrein äußerst preisgünstig – ideal für Konzertbühnen, Clubs und Bands, die ihr Budget im Auge behalten müssen.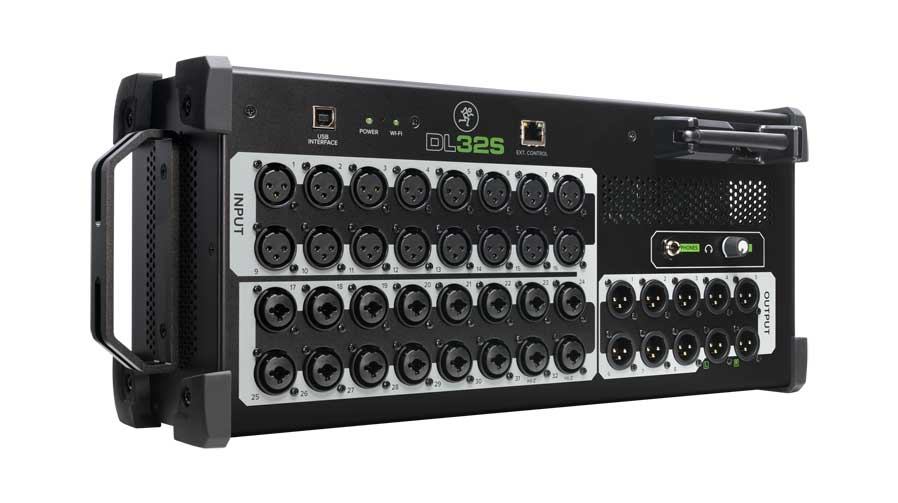 Dank integriertem Wi-Fi lassen sich alle Funktionen bequem via "Master Fader"-Control-App fernsteuern. Für amtlichen Sound 'out of the Box' sorgen bewährte Onyx+Mic-Preamps, leistungsfähige DSPs in allen Ein- und Ausgängen sowie vier erstklassige Effektprozessoren. Diese kommen mit neuen Effekten wie Chorus, Flanger, Rotary-Speaker, Auto-Filter und mehr daher. Eine neu gestaltete Benutzeroberfläche macht Auswahl und Steuerung der Effekte noch einfacher als bisher.
Wie schon der DL32R bieten auch der DL16S und der DL32S leistungsfähiges USB-Multitrack-Recording für perfekte Live-Aufnahmen. Die Wiedergabe über beliebige Kanäle macht einen virtuellen Soundcheck möglich. Auch wenn die Kernkompetenzen der DL-Mixer im Livesound zu finden sind, machen sie auch im Studio eine gute Figur – etwa, um die Anzahl der verfügbaren Recording-Inputs zu erweitern.
Mackie Produktmanager Matt Herrin sagt: "Robuste, klangstarke Hardware und die bewährte Master-Fader-Controll-App machen unsere neue DL-Serie hoch interessant für alle, die professionelle Leistungsdaten und intuitive Bedienung bei moderatem Preis zu schätzen wissen."
Die neuen DL-Mixer sind mit der Master Fader 5.0 Control App ausgestattet. Die vollständig überarbeitete Software unterstützt alle gängigen Plattformen für Android, Mac∗ und PC∗ und bietet ebenso umfassende wie intuitive Kontrolle über alle Mixerfunktionen und die gesamte Effekt-Suite.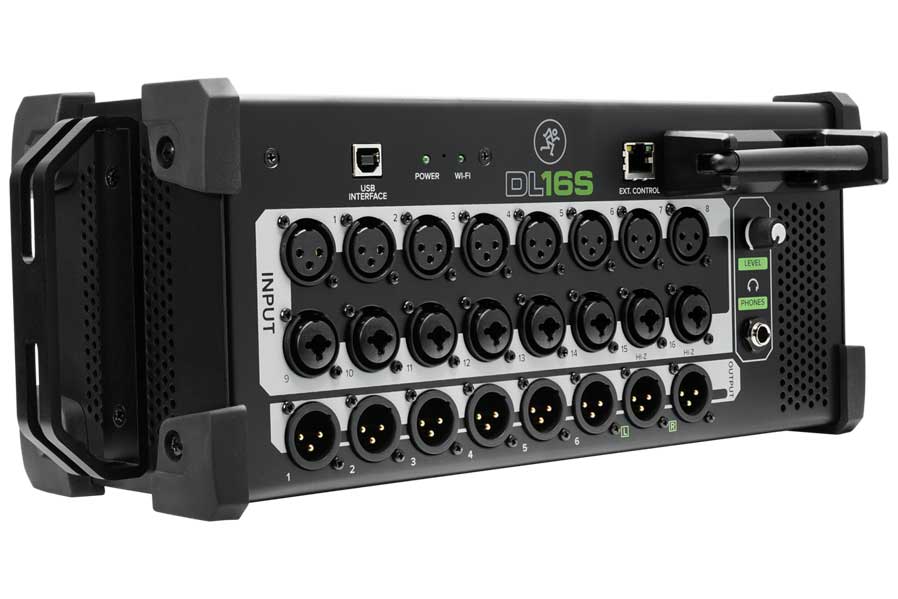 DL16S und DL32S werden im Frühherbst 2018 weltweit verfügbar sein. Die Master Fader 5.0 App wird im Herbst 2018 als freier Download für iOS und Android zur Verfügung stehen.
Weitere Informationen: