Sennheiser eröffnet Technologie- und Innovationszentrum in San Francisco.
Sennheiser hat ein neues Forschungslabor in San Francisco eröffnet, das SFTC (Technology and Innovation California). Unter dem Motto "The Future Made Right Here" erforscht und entwickelt die Einrichtung, die das Labor in Palo Alto ablöst, digitale Signalverarbeitungstechnologien, um das Kundenerlebnis zu verbessern. Viele der Ideen und Technologien fließen anschließend in die Consumer-, Profi- und Installed-Sound-Produkte des Elektroakustik- und Funkübertragungsspezialisten ein. Sennheiser steht seit mehr als 60 Jahren für Audioprodukte höchster Qualität in allen Bereichen der Aufnahme, Übermittlung und Reproduktion von Tönen.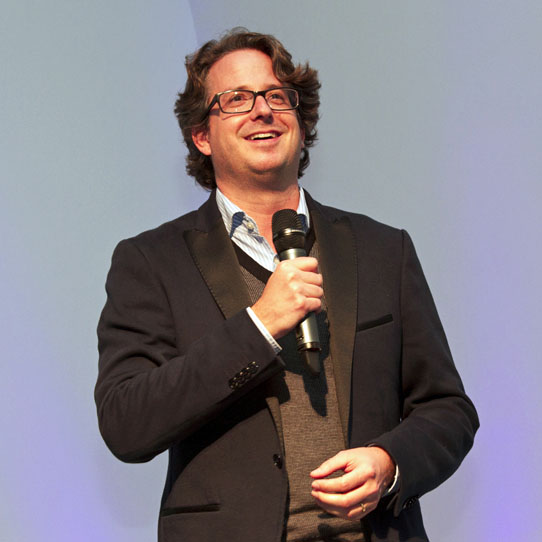 Daniel Sennheiser, President Strategy and Finance von Sennheiser am 18. Januar 2012 bei der offiziellen Eröffnungsfeier des SFTC in San Francisco. Foto: Fatimata Vetu.
"Die Unternehmenskultur bei Sennheiser basierte schon immer auf Innovation und der Erforschung dessen, was in der Zukunft möglich sein könnte", kommentiert Daniel Sennheiser, President Strategy and Finance bei Sennheiser, die Eröffnung. "Unser neuer Standort in San Francisco nutzt ein umfangreiches Ökosystem an Fähigkeiten, das aus visionären Denkern und Forschern sowie weltweit anerkannten akademischen Institutionen und Unternehmen besteht. In dieser Umgebung können unsere Ingenieure frei mit den Technologien und Prozessen experimentieren und spielen, die möglicherweise ihren Weg in verschiedene Consumer-, Profi- und Installed-Sound-Anwendungen finden."


"Concept Tahoe" – drahtloses Gesangsmikrofon mit einzigartiger Steuerungsfunktionalität

Nachdem ein Konzept entwickelt und getestet worden ist, kann Sennheiser es in einem Prototyp einsetzen, um die Marktakzeptanz zu überprüfen und weitere Verbesserungsmöglichkeiten einfließen zu lassen. Im letzten Jahr zum Beispiel wurde auf den Fachmessen Prolight + Sound und NAMM ein Projekt präsentiert, das sich im SFTC-Forschungslabor gerade in der Entwicklung befand: das Mikrofon "Concept Tahoe".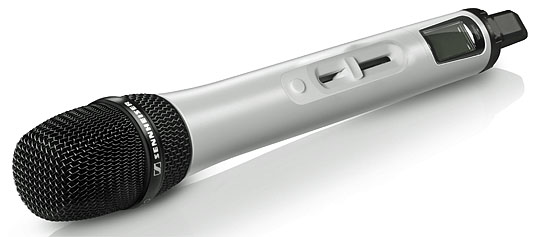 Kann auch Effekte steuern: Das Funkmikrofon "Concept Tahoe".
 
Der Prototyp des drahtlosen Mikrofons, der bei Messebesuchern auf großes Interesse stieß, kann nicht nur als hochqualitatives, professionelles Funkmikrofon eingesetzt werden, sondern auch als Steuerung für Effekte wie Hall, Echo, Harmonie, Looper und Verzerrer. Damit bietet es ein bisher nicht gekanntes Maß an kreativen Möglichkeiten für DJs und andere Performer.
 
"Concept Tahoe" überträgt die Steuerdaten an einen Empfänger, der über MIDI-Signale beliebige Effektgeräte und Plug-Ins in Echtzeit steuert. Per Kopfdruck lässt sich das Mikrofon auch in ein Tamburin oder einen Shaker verwandeln. Ein Bewegungssensor misst dabei, wie schnell es bewegt wird und in welchem Winkel es sich im Raum befindet.
"Durch den Umzug des SFTC nach San Francisco kann unser Team – und letztlich die gesamte Sennheiser-Organisation – von der Nachbarschaft zu führenden Innovatoren, Produktentwicklern und Vordenkern der Technologiebranche profitieren. Hierzu zählen neben anderen multinationalen Unternehmen auch einzigartige Start-ups sowie hochangesehene Institutionen wie die UC Berkeley und die Stanford University", sagt Veronique Larcher, Sennheisers Director of Research in Nordamerika. "Bei SFTC haben unsere Forscher Zugang zu einem enormen Pool an Fähigkeiten und Fantasie. Risikobereitschaft und der gegenseitige Ideenaustausch werden stark gefördert."

Sennheiser gründete sein SFTC im Jahr 2006. Seitdem manifestieren sich die Forschungs- und Entwicklungsaktivitäten in bahnbrechenden Produkten des Unternehmens, darunter das IS-ADN-Konferenzsystem.

www.sennheiser.com