Die AV-Branche hat ihre Messe zurück: Die Integrated Systems Europe findet vom 10. bis zum 13. Mai 2022 in Barcelona statt – und seit zwei Jahren wieder live!

Wenn die ISE 2022 im Mai in Barcelona ihre Tore öffnet, wird die gesamte AV-Branche ein Gefühl des Neuanfangs verspüren. "Reconnect. Reimagine. Ignite the Future": Unter diesem Motto geht die internationale ProAV-Messe mit neuen Konferenzen und inspirierendem Content an den Start.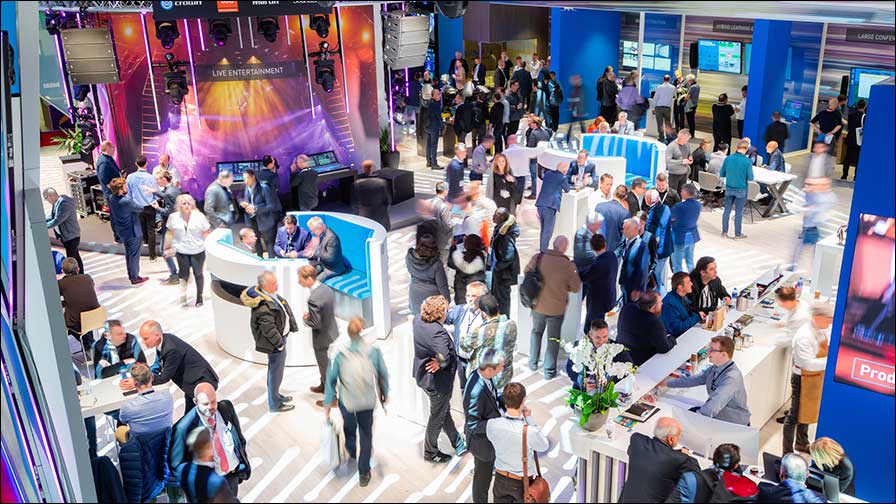 Bilder aus Amsterdam von der letzten ISE. Wie wird es in Barcelona aussehen?

Die letzte große ISE fand vor zwei Jahren in Amsterdam statt, jetzt geht es nach Barcelonoa. Und wie groß das Bedürfnis nach Fachinformationen und Gesprächen ist, zeigen die vorläufigen Anmeldungen: Die Organisatoren erwarten mehr als 50.000 internationale Besucher; diese treffen auf über 800 Aussteller, die auf 42.000 Quadratmetern in fünf Hallen AV-Produkte für kommerzielle und private Anwendungen präsentieren.
AV und Barcelona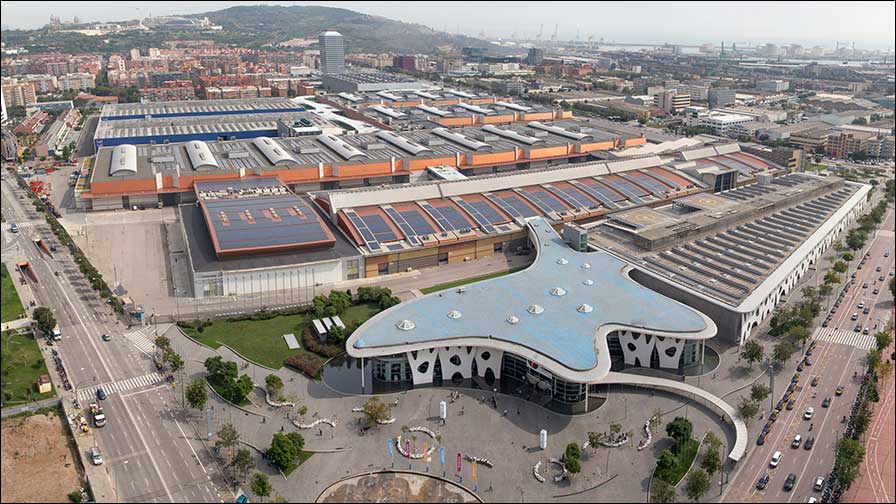 Eingang Süd zur ISE 2022 in Barcelona

Wie gut Barcelona und die ISE zusammenpassen und wie zudem AV-Technologien den öffentlichen Raum beleben können, demonstrieren einige ISE-Projekte außerhalb des Messegeländes. Dazu gehört I-RISE auf der Plaça d'Espanya. Das vom Flaix Studio aus Barcelona entwickelte und produzierte Projection Mapping ist vom Vortag der ISE bis Mittwoch, den 11. Mai jeweils um 21.30 Uhr zu erleben.
Die Themen der Projection Mapping Videoinstallation sind Hoffnung, Regeneration und Erneuerung – eine Erinnerung an die durch die Pandemie verursachten Umwälzungen. Das 15-minütige Programm wird an drei aufeinanderfolgenden Abenden während der ISE 2022 auf einem der ikonischen, geschwungenen Gebäude bei der Fira Montjuïc gezeigt.
Auch das von dem Digitalkünstler Refik Anadol entworfene Projekt "Heritage of Tomorrow" nutzt das kulturelle Erbe von Barcelona als Projektionsfläche. Es wird bereits am 7. Mai auf der Fassade der ikonischen Casa Batlló präsentiert.
Keynotes von digitalen Pionieren
Refik Anadol hält die erste Keynote der Messe – am 10. Mai um 18 Uhr.
Sein Studio schafft seit 2014 immersive Welten, die unsere digitalisierten Erinnerungen visualisieren und somit die Möglichkeiten von Architektur und Storytelling in der digitalen Welt erweitern. Mit einer Kombination aus digitalen Bildern, Big Data und künstlicher Intelligenz erforscht Refik Anadol neue Wege, digitale Kunst der breiten Öffentlichkeit näher zu bringen.
Die zweite Keynote hält Alan Greenberg. Als Mitbegründer und CEO von Illuminarium baute er einzigartige Eventlocations für cineastische, multisensorische immersive Erlebnisse auf.
In seinem Vortrag am 11. Mai, 18 Uhr, wird Alan Greenberg die technischen Herausforderungen seiner Projekte und die Zukunft des "Next Generation Immersive Entertainment" erforschen.
Ein weiteres Highlight, das die Themen der Keynotes aufgreift, ist die neue ISE Immersive Art Experience in Halle 2. Zusammen mit der belgischen Digital-Entertainment-Agentur Exhibition Hub präsentiert die ISE eine einzigartige Virtual-Reality-Kunstinstallation, die mehrere immersive Kunsterlebnisse kombiniert. Exklusiv stellt die Experience berühmte Kunstwerke von Meistern wie Vincent van Gogh, Claude Monet und Gustav Klimt digitalisiert zur Schau.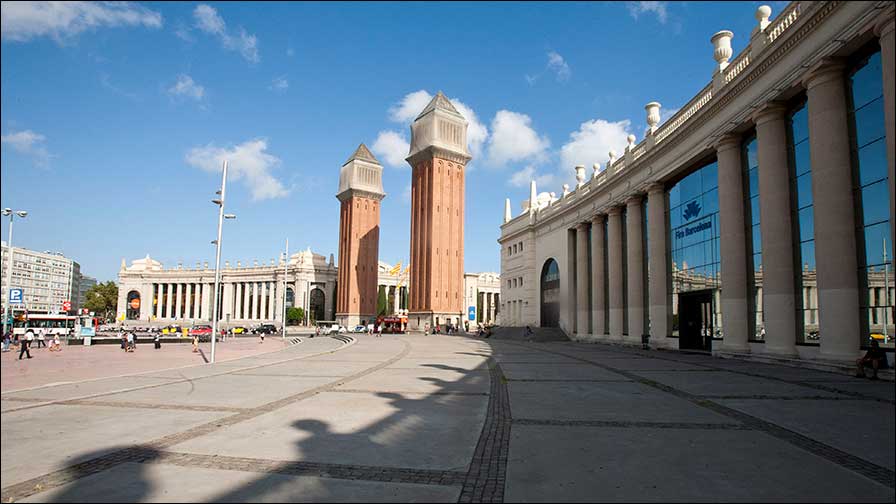 Von Retail zu Influencern
Dazu kommen werden zahlreiche neue Themenbereiche: Der "ISE Retail Showcase2 in Halle 6 nimmt den Besucher mit auf eine Reise durch reibungslose Einzelhandelserlebnisse.
Ebenfalls Premiere feiert der "Digital Signage Boulevard" in Halle 6. Dieser anwendungsübergreifende Ausstellungsbereich wird eine Auswahl der weltweit führenden Digital Signage- und DooH-Technologien zusammenführen und präsentieren.
Neu ist auch die Influencer Lounge, in der Social-Media-Influencer und Content-Ersteller einen Raum finden, um ihre ISE-Erlebnisse in spannende Inhalte umzuwandeln.
Der Catalonia Pavilion lenkt den Fokus auf das örtliche Geschehen: Hier präsentieren sich dreißig regionale Unternehmen, deren Produkte und Services internationale Aufmerksamkeit gefunden haben.
Klare Hallengliederung

Damit die Besucher sich gut orientieren können und ihre Zeit optimal nutzen, sind die fünf ISE-Hallen in verschiedene Technologie-Zonen aufgeteilt:

Sämtliche Technik rund um Audio ist in der Halle 7 der Fira Barcelona, Gran Via untergebracht. Ebenso finden sich hier Lösungen für Lighting & Staging.

Die Digital Signage- und DooH-Industrie konzentriert sich in Halle 6.

Die Zone Residential & Smart Building befindet sich in Halle 2. Hier stellen auch Unternehmen aus den zusammengefassten Bereichen Unified Communications und Education Technology aus.

In den Hallen 3 und 5 ist die Multi-Technology-Zone angesiedelt. Hier präsentieren sich die größten ISE-Aussteller sowie Unternehmen, deren Portfolio mehrere Technologiebereiche abdeckt.

Was die ISE auch weiterhin auszeichnet, ist das umfangreiche Weiterbildungsprogramm der ISE-Mitinhaber AVIXA und CEDIA.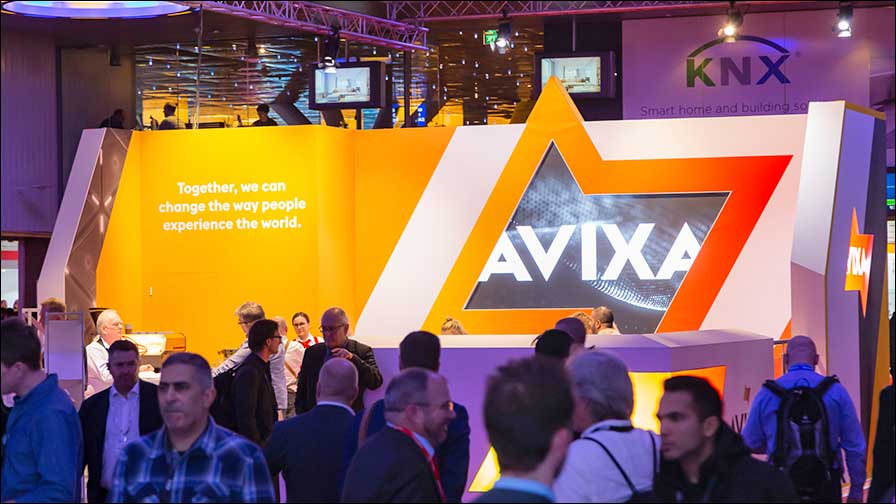 Auch das kann man wieder auf der ISE: Sich weiter qualifizieren.

Beide Fachverbände bieten Kurse zu betrieblichen und technischen Themen an. Darunter sind Angebote für Schnellentschlossene sowie Vor-Ort-Zertifizierungen. Auf diese Weise können ISE-Besucher weltweit anerkannte Qualifizierungen erlangen, ohne das Messegelände zu verlassen.
Hinzu kommt das vielfältige Rahmenprogramm der ISE, das tiefe und exklusive Einblicke in die verschiedenen Marktsegmente gewährt. Ob der Control Rooms Summit, die Smart Building Conference oder der Digital Signage Summit – die Konferenzen bieten Inspiration und den Vorsprung an Know-how, der für jedes Geschäft entscheidend sein kann.
Auch für Kurzentschlossene

Aufgrund der Corona-Pandemie war die Unsicherheit bei Reisen in den vergangenen zwei Jahren stets ein Begleiter. Immerhin haben nun die spanischen Behörden aufgrund sehr hoher Impfquoten im Land klare Regeln für die Einreise und den Messebesuch festgelegt.

Bei der Einreise nach Spanien gilt die 3G-Regel: Man muss vollständig geimpft, genesen oder getestet sein. Dies wird aber beim Einlass zur ISE nicht überprüft. Es gilt auch keine Maskenpflicht mehr auf dem Messegelände. Das Tragen einer Schutzmaske wird jedoch weiterhin empfohlen.

Wer sich also kurzfristig noch für einen Besuch der Integrated Systems Europe 2022 in Barcelona entscheidet, kann über den Flugpartner Vueling vergünstigte Flüge buchen. Dafür müssen Sie bei der Buchung lediglich den Discount-Code ISE22 angeben.

Und mit dem Code ATCXIJYPATCXIJYP können Sie das ISE Messe-Eintritts Ticket sogar gratis lösen – einfach bei der Registrierung auf www.iseurope.org eintragen.
ISE Integrated Systems Europe