Aus InfoComm wurde AVIXA und daraus für die deutsch Sprechenden AVIEA. Jetzt startet der "Verband der gewerblichen AV-Industrie" www.AVIEA.org.
Die Audiovisual and Integrated Experience Association (vormals InfoComm) unterstreicht die Priorität der DACH-Region nun auch durch einen deutschen Internetauftritt. Unter www.AVIEA.org finden Mitglieder und Interessierte Informationen zur Mitgliedschaft, zum CTS, zu Weiterbildungen, Fachgruppen, und Veranstaltungen in deutscher Sprache.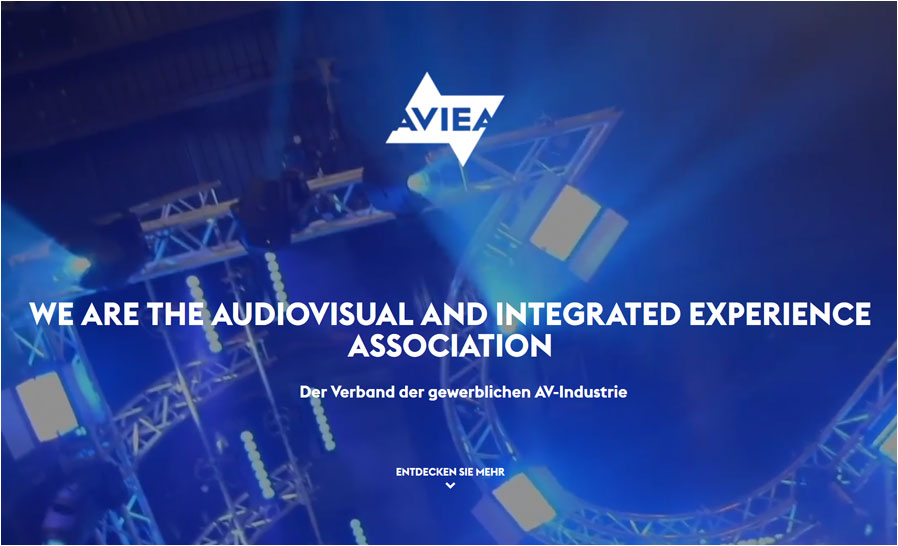 Die deutschsprachige Website ist unter www.AVIEA.org ab sofort verfügbar.
Nicht nur die Website, auch das deutschsprachige Angebot wird stetig weiterentwickelt und soll auch den Bekanntheitsgrad in der Branche weiter steigern. Zudem werden Veranstaltungen und Weiterbildungsangebote in der DACH-Region ausgebaut.
Der Verband wird damit sein erfolgreiches Wachstum in Europa weiter fortsetzen.
In Zentraleuropa herrscht ein großer Bedarf an Informationen über den AV-Markt. Dies zeigte sich sehr deutlich am Interesse der Studie "AV Industry Outlook and Trends Analysis Report", einer ausführlichen Marktanalyse, die Trends der Branche analysiert sowie Prognosen, Konjunkturaussichten und deren Auswirkungen auf die AV-Branche bis 2022 abbildet.
Zudem arbeitet die Advisory Group mit dem Account Manager DACH-Region Rafael Melson an Themen wie Qualität und Transparenz in Ausschreibungen, Weiterbildungsmöglichkeiten und Nachwuchsarbeit.
Diese und weitere Gruppen fördern auch den kontinuierlichen Austausch in der Branche. Des Weiteren wird die Weiterbildung zum Certified Technology Specialist (CTS) in Europa immer gefragter - zunehmend mehr Mitglieder nutzen die Vorteile des CTS, des weltweit anerkannten Kompetenz-Standards für AV-Fachkenntnisse.
Als die InfoComm International den Schritt zur Audiovisual and Integrated Experience Association machte, wurde sichtbar, dass viele Menschen in der AV-Branche diese Entwicklung begrüßen. Die neue Ausrichtung spiegelt den bemerkenswerten Erfolg und die Entwicklung der Branche in den letzten Jahren wider.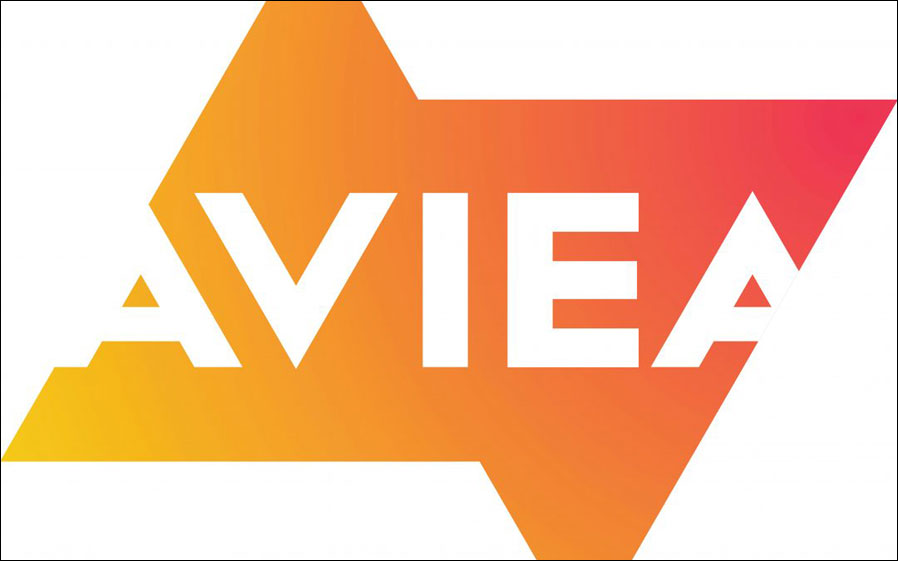 Der neue Name AVIEA repräsentiert die drei Säulen des Verbandes, seiner Mitglieder und der Industrie, die durch den Verband vertreten wird. AV, also Audio und Video, bildet die erste Säule. Ton und Bild waren die Basis, als der Verband 1939 gegründet wurde, und sie sind es auch heute noch.
Zweitens erschaffen die Mitglieder audiovisuelle Erlebnisse und Erfahrungen (IE – integrated experiences). Diese entstehen nicht allein aus der eingesetzten Technologie, sondern aus der Verknüpfung von Inhalt und Raum, um das gewünschte Ergebnis zu erzielen.
Zum Dritten die Association, der Verband, der eine weiterhin aufstrebende Branche und deren Fachleute repräsentiert, die in einem dynamischen und wachsenden Markt tätig sind. So werden Unternehmen wie auch Einzelpersonen unterstützt, damit alle vom professionellen AV-Markt profitieren können.
AVIEA ist außerhalb der DACH-Region als AVIXA bekannt.