Über 2.100 Teilnehmer trafen sich auf der LEaT con vom 18. bis 20. Oktober 2022 auf dem Hamburger Messegelände. Bilanz einer richtig schönen Veranstaltung ...

Das Konzept der neuen Networking Convention für die Veranstaltungsbranche fand großen Zuspruch. Allgemeines Fazit: Tolle Möglichkeit für entspanntes Networking, brancheninterner Austausch auf höchstem Niveau und gelungenes Bühnenprogramm zu wirklich wichtigen Kernthemen in der Branche.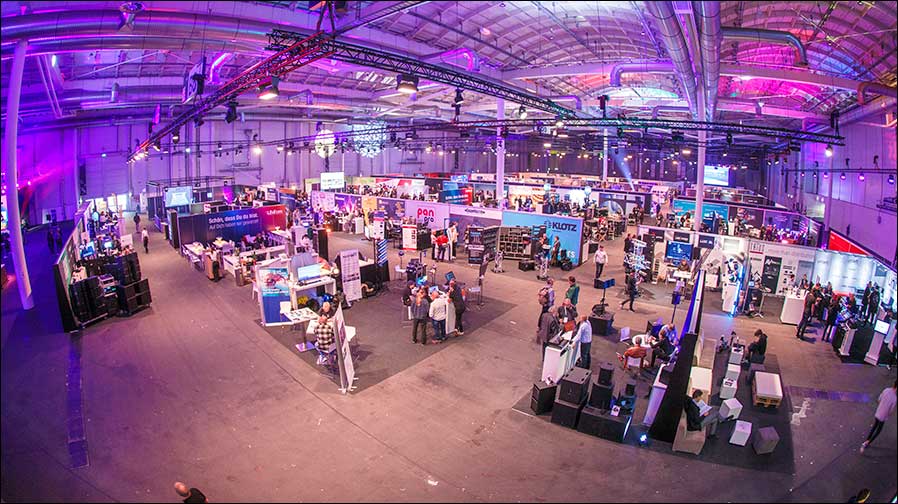 Das war die LEaT con 2022 in Hamburg (Fotos: Tom Becker / DieReferenz).

Nachdem bereits die exklusive LEaT con X im Herbst 2021 von der Branche begeistert angenommen wurde, wagte der Veranstalter Ebner Media Group in diesem Jahr nun auch den Schritt zur großen Messe: Mit über 150 Marken auf mehr als 80 Ständen und mehr als 70 Speakern auf insgesamt fünf Bühnen wurde der Mut belohnt und der große Sprung wurde ein voller Erfolg.
Die Besucherinnen und Besucher kamen aus allen Ecken Deutschlands, aber auch aus Italien, Norwegen, Dänemark, Schweden, Italien, der Schweiz, den Niederlanden, China und Zypern.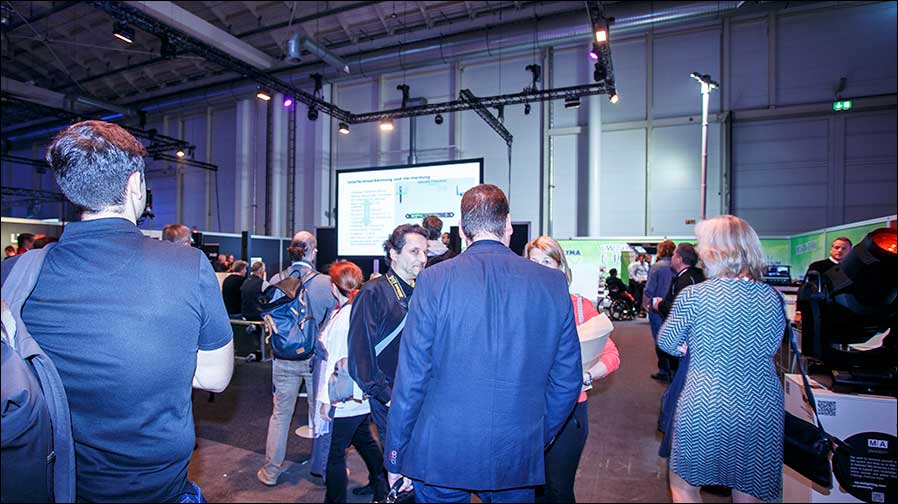 Begeistertes Feedback aus der Branche
"Das Networking hier ist ein ganz anderes als auf anderen Branchenmessen. Es ist eine sehr schöne Messe, und das Konzept ist wirklich toll. Wir haben gute Gespräche und alles bleibt wirklich branchenintern. Ich kann nur sagen: Leute, kommt auf die LEaT con!" sagt Joe Gruber, Mitglied der Geschäftsleitung von Nordlite, und freut sich über viel Besuch auf seinem eigenen Stand.
Marc Loewe, Head of Festival & Open Air der Addwise engineering GmbH erklärt: "Es war mir ein Fest, so viele alte Bekannte zu treffen! Eine tolle Möglichkeit zum Netzwerken. Danke an die Veranstalter!"
Asha McGhee, Regional Marketing Manager DACH/BENELUX bei der Panasonic Connect Europe, war sehr angetan: "Dieses Konzept gibt es auf anderen Messen nicht. Das wird ein ganz neues Format hier in Hamburg. Die Leute sind alle sehr motiviert!" Auch das Bühnenprogramm sprach Asha McGhee so an, dass sie ihren Besuch auf der LEaT con spontan um einen Tag verlängerte.
Viele bekannte Gesichter der Branche fanden sich unter den Besuchern, aber auch Studierende aus Hamburg, Berlin und Gießen sowie Auszubildende und Schüler informierten sich über Karrieremöglichkeiten und Trends der Veranstaltungsbranche, und knüpften erste Kontakte zu potenziell zukünftigen Arbeitgebern.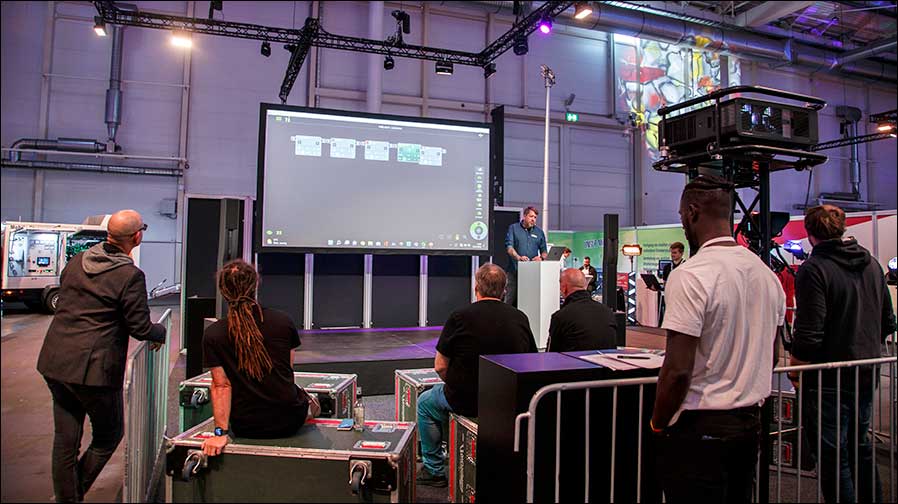 LEaT con: work in progress
"Es gibt sicherlich noch viel, dass wir anpassen und verbessern müssen, und daran arbeiten wir – um für die Branche eine relevante Veranstaltung auf hohem Niveau bieten zu können. Wir sind im regelmäßigen Austausch mit den verschiedenen Akteuren der Branche und holen uns Feedback ein, denn am Ende muss die Veranstaltung für sie erfolgreich sein. Die bisherige Resonanz aus der Branche und unser gelungenes Debüt zeigen uns, dass wir auf dem richtigen Weg sind", so der Director of LEaT, Duc Nguyen.

 

"Der konkrete Termin für 2023 wird aktuell noch finalisiert, verraten werden kann aber schon mal so viel: Hamburg bleibt Hafen der LEaT con."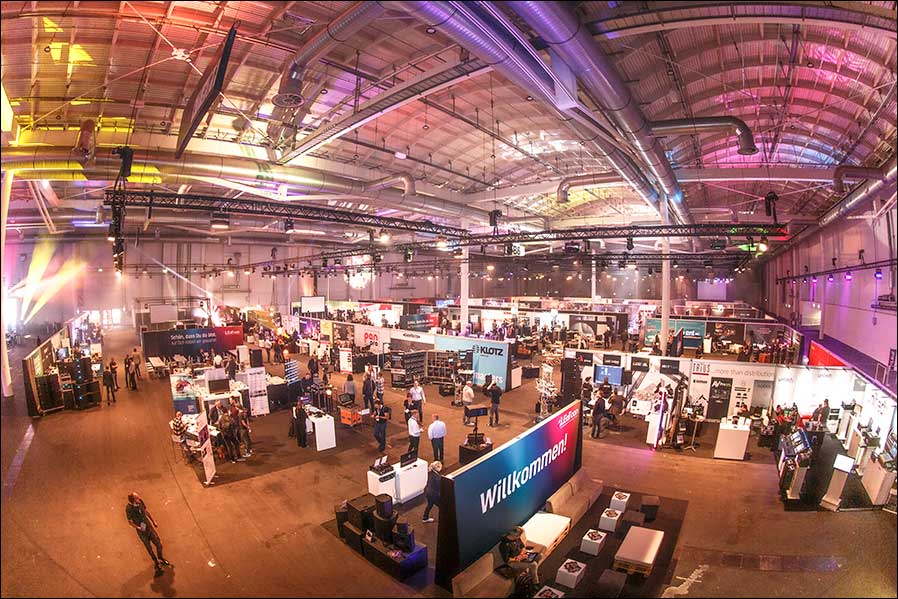 Gut gemacht!

Kleiner Nachtrag aus Sicht des unabhängigen LEaT con-Besuchers und Referenz-Redakteurs Tom Becker:

Hut ab, Duc Nguyen! Die ganze Veranstaltung war einfach gelungen. An vielen Ständen hörte man die Begeisterung heraus, wie einfach, unbürokratisch und perfekt die Zusammenarbeit im Vorfeld geklappt hat.

Kleines Detail: Wie einfach war es, sich an einer der kulinarischen Inseln einen Kaffee oder etwas zu essen holen – ohne Anstehen, ohne überteuerte Messe-Preise, also de facto kostenlos in "Käfer-Qualität".

So geht "Kongress" richtig – und tatsächlich war die LEaTcon auch ein kleiner Branchenkongress. Zu dem gehören nicht nur Häppchen, sondern auch viele Vorträge und Diskussionen. Und in der Hinsicht war die LEaTcon 2022 große Klasse: Man ging durch die Halle – und mittendrin waren genügend "Sitz-Inseln" für Gespräche, Telefonate oder was auch immer. Mittendrin waren aber auch die vielen kleinen "Bühnen", auf denen immer gerade irgendwer etwas erklärte oder mit anderen diskutierte.

Da konnte man sich hinsetzen, zuhören, Fragen stellen, Neues lernen … - und das wirklich mittendrin auf der Messe, ohne dass die Bereiche einander störten. Nichts war zu laut, zu aufdringlich.

Und die vielen Vorträge haben nicht dazu geführt, dass an den Ständen besonders wenig los war, wie das bei manchen Tagungen immer wieder vorgebracht wird.

Zur guten Stimmung in Hamburg trug sicher auch bei, dass die Sommermonate für viele in der Branche richtig gut liefen. Bleibt zu hoffen, dass es so weiter geht.

Spannendes Format, danke an Duc Nguyen und das ganze Team - und: Es bleibt spannend!